Chek Lap Sans, a part of my final year project, is a Chinese typeface designed specifically for signage of the Hong Kong International Airport in Chek Lap Kok, aiming for both functionality and personality. The typeface is designed with considerations of legibility under negative polarity display, to suit the need of the current blue light-box signs with white text. It has generous negative spaces within character, optical adjustments to compensate for the glowing effect, and subtle features that contribute to its visual identity. It also includes relevant icons with references to the local context.
---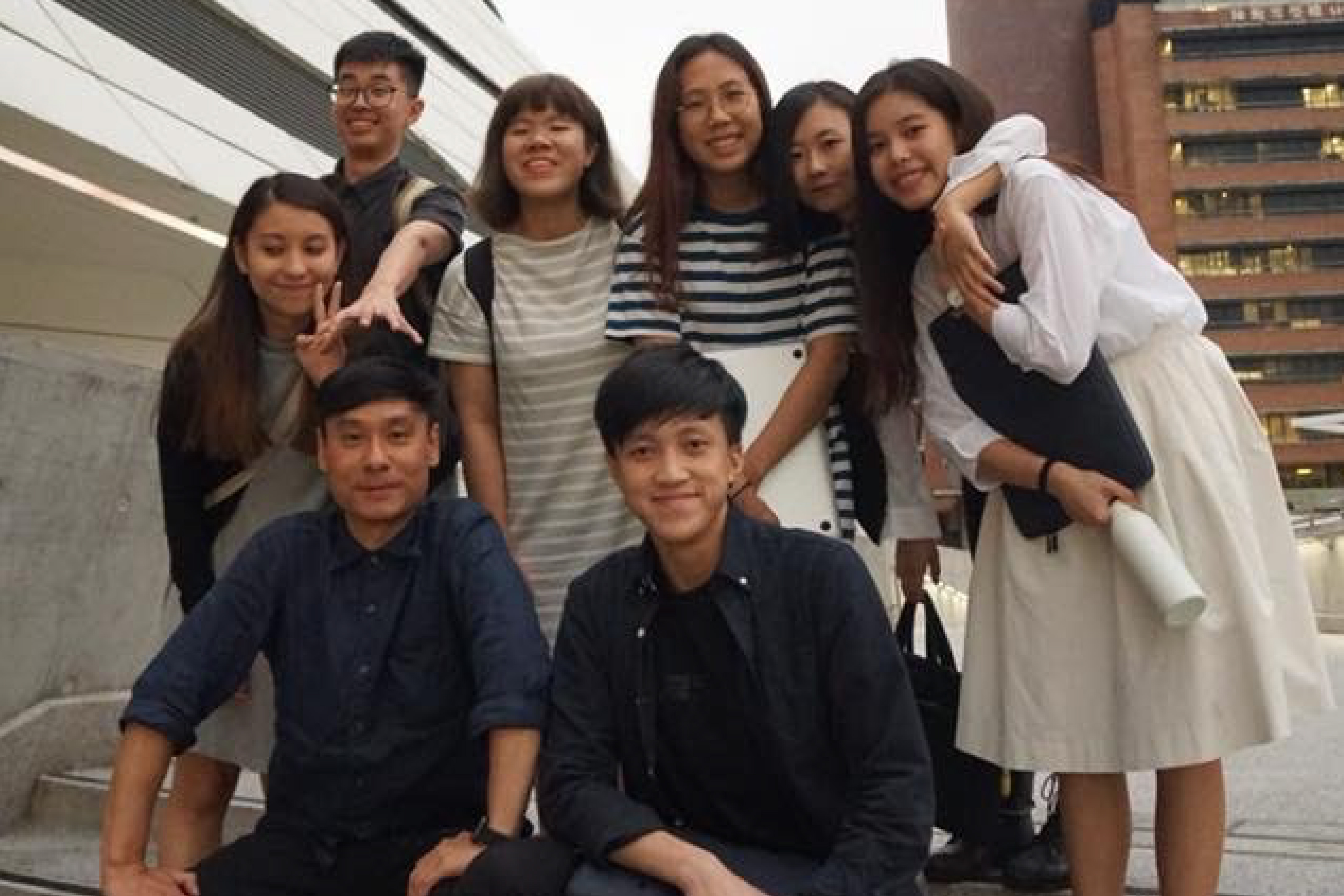 Ms. KWONG Tsz Yan Angel
BA (Hons) Communication Design
School of Design
Awards:
First Place Student Prize in The World's Best Typography, an international competition organised by Type Directors Club (TDC)
Domain Expertise:
Communication Design
Angel pursued a BA in Communication Design at PolyU School of Design, which is her area of study. Communication design is a specialized field that involves creating visual content to convey information, ideas, and messages effectively to a target audience. It includes various aspects such as graphic design, typography, branding, and multimedia design.
Typeface Design
Angel's outstanding work, "Chek Lap Sans," focused on designing a Traditional Chinese typeface specifically for the signage at Hong Kong International Airport. Typeface design is a subdomain within typography that involves creating fonts and characters for various writing systems, ensuring legibility, readability, and visual appeal.
Typography
Typography is the art and technique of arranging type to make written language legible, readable, and visually appealing. Angel's project involved considerations of legibility under negative polarity display and the inclusion of icons with references to the local context.
Visual Identity
Angel mentioned that typefaces can relate to visual identity, indicating her understanding of how typography plays a crucial role in shaping an organization's or brand's visual identity. Visual identity involves creating a consistent and cohesive representation of a brand's values and personality through design elements.
Design Research
As part of her project, Angel conducted design research to inform her decisions. Design research is the systematic investigation and exploration of design problems to gather insights, understand user needs, and identify opportunities for innovation.
Lifelong Learning Excellence:
Angel mentioned that as a designer, she had the opportunity to work on various projects during her university life. Through these experiences, she learned the importance of project planning and time management. Designers often have multiple tasks and goals to achieve within limited time frames, and effective time management is crucial for successful project completion.
Angel acknowledged that every project comes with moments of feeling lost and struggling. Dealing with stress and pressure is an essential skill she learned during her university journey. This skill is valuable not only in the academic context but also in a formal working environment where challenges and deadlines are common.
Angel encouraged students to keep exploring different things during their university years. Design being a broad discipline, she emphasized the importance of using this critical and precious time to experiment and explore various areas. Being adaptable and open to learning new skills and knowledge are essential traits for personal and professional growth.
While not explicitly mentioned, Angel's ability to communicate her design ideas and present her work effectively contributed to her success in her final-year project. Effective communication skills are fundamental for designers to convey their concepts, collaborate with others, and seek feedback.
Angel emphasized the significance of collaborating with peers and learning from them. Collaborative work allows individuals to gain diverse perspectives, exchange knowledge, and collectively tackle challenges, enhancing the overall learning experience.
Angel pointed out that skills in presenting design concepts were valuable in showcasing her work effectively during her studies and, potentially, in a professional setting when communicating design ideas to clients or stakeholders.
Angel's description of her project as a complex problem-solving exercise indicates the importance of this skill in the field of design. Problem-solving abilities help designers address design challenges, make informed decisions, and create innovative solutions.
As Angel mentioned that her project involved user tests and considering the needs of the Hong Kong International Airport, external communication skills played a role in gathering feedback, understanding user requirements, and adapting the design accordingly.
Angel mentioned that through her project, she gained a better understanding of herself, including her strengths and weaknesses. Self-awareness is essential for personal development and career planning.
The mention of "design research" in the context of Angel's project indicates the significance of research skills in the field of design. Designers often conduct research to inform their creative decisions, understand user needs, and explore innovative design approaches.
---
Inspiring Quotes:
---
Explore More:
The pursuit of knowledge is a lifelong journey! To further expand your knowledge and continue your personal and professional growth. Click and explore the following learning resources:
Domain Knowledge OER
Lifelong Learning OER
Communication and Presentation Skills
Critical Thinking and Problem-solving
Research and Information Literacy